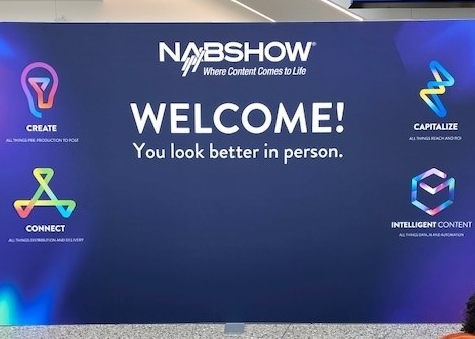 After a two-year hiatus, The National Association of Broadcasters show returned to Las Vegas this week with 52,000 attendees and over 900 vendors. Lakewood Advisors Managing Director Ed Grebow and Operating Partner Bob Seidel were thrilled to meet, in person, with numerous current and prospective clients.
The broadcast industry had a swift economic recovery from the pandemic, as house bound viewers interest in news, sports and entertainment content swelled. But, viewing patterns changed during the pandemic, accelerating cable cord cutting and the move toward streaming.
Streaming technologies, remote broadcasting, the conversion to IP and cloud services dominated vendor conversations with customers, vendor conversations with Lakewood Advisors focused on continued industry consolidation, supply chain issues and difficulties hiring skilled engineers, and sales and marketing executives.
Many smaller companies spoke to LWA about the need to be a part of the industry consolidation by being either a buyer or seller. For most smaller manufacturers, increasing size and market share is essential. As a leading advisor to media technology companies interested in mergers, acquisitions or financing alternatives, LWA left Las Vegas with several new projects and a renewed sense of optimism for the broadcast industry.