Television Technology: An Evolving Industry
The broadcast television and television technology industries have undergone tremendous change over the past ten years and continue to evolve at a rapid rate. The need to increase workflow efficiency, the transition to IP-based technologies and the consolidation and acquisition of smaller companies into larger entities are pushing the industry into uncharted territory, creating a need for guidance, strategy and expertise as companies move toward the future of broadcasting.

A Snapshot from the NAB Show
The 2018 National Association of Broadcasters (NAB) show in New York City offered insight into these ongoing changes and how they are playing out for the industry. According to NAB's statistics, attendance was down by more than 10,000 to 93,171—a likely sign that media companies are eliminating staff and reducing costs through consolidation. The number of vendors, however, was up by 200 from 1,518 in 2017 to 1,718. At first glance this increase appears encouraging for the industry, but 244 exhibitors were first-time participants, and fewer past exhibitors returned to the show. Of those that did return, many came from the IT industry—Cisco, IBM and Google, to name a few. Some familiar faces have been acquired by competitors; Snell Advanced Media, for example, was acquired by Grass Valley, a Belden brand, last year.
The Impact of IP Technologies
The industry-wide push toward increased workflow efficiency and the transition to IP-based technologies are shaping the direction of research and development and, ultimately, of growth in the industry. While broadcast technology vendors are spending more on R&D, industry studies show that revenue across the full range of suppliers remains essentially flat, putting pressure on the suppliers' net income. "Flat" revenue growth, however, may be misleading because many of the companies enjoying greater success come from the IT industry—Cisco, Arista networks and Juniper networks are a few examples. These IT vendors are working towards satisfying broadcasters' demands for IP-based replacements for broadcast-specific technologies and achieving greater workflow efficiency by tying together their far-flung organizations and leveraging the cloud. Broadcasters' willingness to accept the IT industry's off-the-shelf servers, switches and routers, rather than demand custom-built, broadcast-specific alternatives, marks an attitudinal sea change that will impact the direction of tech innovation and adoption for the foreseeable future. Meanwhile, broadcast vendors have recognized that in this environment scale matters more than ever; only large companies can spend the money required to develop new products, national sales and service organizations.
Consolidation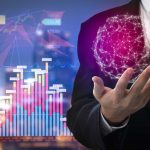 In general, big companies are more comfortable doing business with big vendors. Small vendors grow through mergers and acquisitions, and consolidation brings about a reduction of the number of competitors on the playing field. These larger entities gain an element of pricing power. Revenues increase, and higher margins, in turn, support R&D spending and more competitive product offerings.
An example of these trends is Belden, which acquired content and media leader Grass Valley to be its flagship production and playout technology source. Belden also added Miranda Technologies, Telecast-Fiber and, two months before the 2018 NAB show, it completed its acquisition of Snell Advanced Media. Strategic consolidation has accelerated Belden's efforts to provide innovative IP- and could-based alternatives, while continuing to serve the broadcast and production needs of organizations that remain rooted in legacy solutions.
An Industry in Flux
Broadcast industry changes are not limited to changing technology and consolidation. The transition from broadcast technology to off-the-shelf IT alternatives at networks and stations has a significant effect on the role of the broadcast engineer. Increasingly, IT managers and CTOs are making product recommendations, and CFOs, rather than broadcast engineers, are making ultimate purchasing decisions. Simultaneously, the trend toward consolidation has brought about a reduction of engineering staff and increased broadcasters' reliance on technical support from vendors and systems integrators. The systems integration sector has also experienced a rapid consolidation; where there were once hundreds of these operations dotting the landscape from coast to coast, a much smaller number of national and regional players exist today.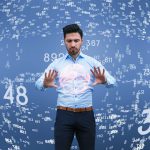 Partner with Experts
In this environment, it is highly likely that the trend of mergers and acquisitions will continue. Many of the companies that currently serve the broadcast industry will become buyers and sellers over the next several years. Indeed, the worst thing most companies could do at this time is to sit idly by on the sidelines. In this time of transition, it is essential to partner with professionals. At Lakewood Advisors, we have decades of experience in the broadcast industry and know the companies and the people who make decisions. We regularly attend industry conferences and visit with key companies to gain a comprehensive understanding of technology and financial trends affecting the industry. This sets us apart from large investment banks, which do not take the time to develop expertise in the broadcast industry because they view it as too small.
Lakewood Advisors specializes in working with privately held companies in need of succession planning, industry leaders looking for opportunities to acquire new entities and companies seeking capital for acquisition and expansion. Our partners have a wealth of technical expertise and have advised individual companies and company owners on the growth of their sales and marketing organizations and the development of long-term strategic plans. We have a successful track record with several major investment banks, company owners, financial advisors, accountants and lawyers.
Lakewood Advisors is available for confidential, no obligation consultations. We would like to help your company navigate industry change and achieve its goals.