Makoto (Mac) Naito
Operating Partner
Makoto Naito is the President and CEO of Naito Holdings and comes to Lakewood Advisors with more than 30 years of management and leadership experiences in the Japanese technology sector. In his 20-plus years at Sony, he distinguished himself as an expert at developing, launching and managing some of the company's most important innovations and projects. Based in London the late 1980s, Naito-San worked to expand the market for Sony's Betamax technology throughout the U.K. and Europe. When Sony moved into the data storage business a few years later, he engineered collaborations with Apple, Dell and other leading technology companies from around the world. After these successes, he was named Vice President and worked in New York City on business models for Sony Music, Sony Pictures and Sony America, managing businesses and staff across the U.S., Asia and Europe. Beginning in 1999, he developed and executed strategies for Sony's best-selling Next Generation Play Station 2, including its tie-ins with various media and film franchises in the U.S. and Japan.
In 2001, Naito-San joined Akamai Technologies, helping the soon-to-be technology giant close some of its first deals in the Japanese market, and earning the title of President and Director of Akamai Japan. At IBM Japan, he served as President and Representative Director from 2003 to 2006, successfully integrating Candle Japan into IBM's Japanese operations and restoring the division to profitability. He played a pivotal role in another major acquisition a few years later, managing a workforce of 2,5000 during the integration of APC Japan into Schneider Electric. Other companies for which he oversaw significant growth in the Japanese market include Dell, CA Technologies, NCR, Eurotech and Advanet. Most recently, he served as President and Representative Director of the newly formed DXC Technologies, after the merger of the Computer Sciences Corporation (CSC) and Hewlett Packard Enterprise.
Naito-San holds a BBA from Keio Gijyuku University in Japan, where he studied computer science, economics and business. He also studied global business development at Harvard University. He is an avid horseman and enjoys sailing, tennis, archery and performing the chano-yu tea ceremony.
Kenji Nishiwada
Operating Partner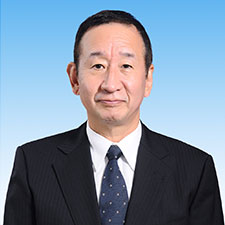 Kenji Nishiwada focuses on investment opportunities in the Japanese media and technology industries and brings extensive experience in global market development to Lakewood Advisors. He is the Executive Director of the ACA and Rebirth Technology Companies in Japan and previously served as General Manager of Sales at the Suga Test Instrument Company. His long tenure at Sony, Inc. and its subsidiaries includes multiple management and executive positions in Japan, Europe and the U.S., and he made significant contributions to Sony's overall growth in the areas of broadcasting and video communications over the past 25 years. In the U.S., Nishiwada-san was the Senior General Manager of B2B Development at Sony's Business and Professional Division, where he developed successful alliances with U.S. and European industry leaders and established Sony's Business Solutions unit. Prior to this position, he was the Senior Vice President of Sales and Marketing at the U.S. division of Sony Electronics, overseeing key joint ventures with Panavision and Accenture and increasing profits by $50 million. In Europe, Nishiwada-san served as General Manager of Sony Communications, B.V., in the Netherlands, where he established the company's B2B operations and tripled the unit's sales over a five-year period. He has also served as Chairman of the Boards of Corporate Auditors at Felicia Networks, Sony Global Solutions, Sony Marketing and Sony EMCS. Nishiwada-san holds a Master of Management Science and Business Administration degree from Waseda University.
Mitsuru Ohki
Operating Partner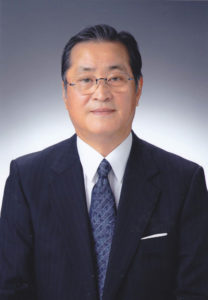 Mitsuru Ohki is a leading expert in the Japanese broadcasting industry. He comes to Lakewood Advisors from television content specialist Vobile, Inc., where he served as President and Representative Director of Vobile Japan. Prior to this, he was the President and COO of the Tokyo Metropolitan Television Corporation. Okhi-san began his career at Sony Inc., where he led corporate communications and government relations. He was promoted to manage the Broadcast and Business Products Divisions for Europe and Australia and then served as the Deputy Managing Director for Sony's Broadcast Products Company located in the UK, for Europe, the Middle East and African business. Ohki-san also served as President of Sony's Broadcast & Professional Systems, and Executive Vice President of Sony Corporation, Japan.
Robert P. Seidel
Operating Partner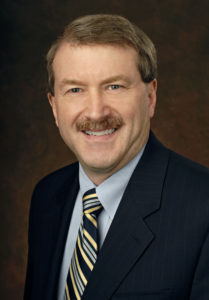 Robert Seidel comes to Lakewood Advisors after a 43-year tenure at CBS, where he served as Vice President of Engineering and Advanced Technology. During his distinguished career in broadcasting, he directed the design and installation of CBS's Broadcast Origination Center and spearheaded the conversion of CBS and CW networks' broadcasts to HDTV. Robert is the recipient of an Emmy Award for pioneering the use of portable satellite uplink systems in worldwide news gathering and a Television Engineering Achievement Award from the National Association of Broadcasters. He currently serves as Chairman of the National Academy of Television Arts and Sciences Technical and Engineering Emmy Selection Committee. He is a Fellow of the Society of Motion Picture and Television Engineers, where he has also served as president, and a member of the Institute of Electronics and Electrical Engineers. Prior to his work with CBS, Robert worked for the U.S. Department of Defense, specializing in electronic countermeasures. Robert holds a B.S. in Electrical Engineering from Lehigh University.
Seigo Kashii
Senior Advisor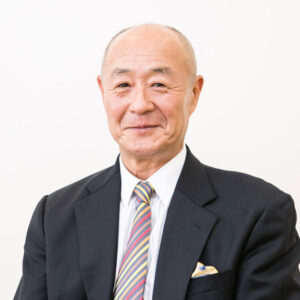 Seigo Kashii began his career with Astellas Pharma Inc. where he held positions in Sales, Legal Affairs, Corporate Planning & Strategy, before becoming Corporate Executive Vice President of Legal Affairs and President and CEO of Astellas US, Inc. covering North and South America.
After returning to Japan from the US, he became the Corporate Auditor and Chair of the Audit & Supervisory Board of Astellas. Retiring from Astellas in 2014, Seigo Kashii joined Novartis Pharma K.K. as Corporate Officer and Head of the Integrity & Compliance Division and Japan Country Head for Novartis Group. In that role he was in charge of reconstructing and reinforcing the integrity and compliance structure of Novartis in Japan.
In 2016, Mr. Kashii became an outside director of Healios K.K., a leading company in Japan in the research and development, manufacture, and sale of cell therapy and regenerative medicine products. He serves as Chairs of the Audit Committee and the Compensation Committee and a member of the Nominating Committee at Healios.
In 2021, he became a Senior Advisor to Lakewood Advisors, LLC, and a member of the Advisory Board of Directors of Avara Pharmaceutical Services, Ltd.
Mr. Kashii received a Bachelor of Pharmacy degree from Kyoto College of Pharmacy and is a licensed registered pharmacist in Japan. In 1992, he earned a law degree from the University of Kobe.
David Stringer
Associate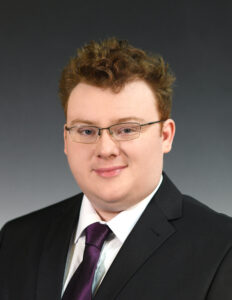 Joining Lakewood Advisors as an Associate, David Stringer is a graduate of Duke University and Brooklyn Law School. David has expertise in media and sports and previously held positions with Madison Square Garden, the New York Yankees and law firm Boies, Schiller & Flexner (UK). David was admitted to the NY State Bar in 2021.