Edward Grebow
Managing Director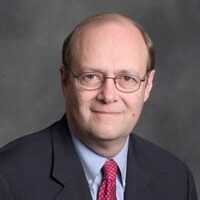 Edward Grebow is the Managing Director of Lakewood Advisors, LLC, a boutique financial advisory and consulting firm that he formed in 2018. Mr. Grebow is known in the financial services, media and technology industries as a trusted problem solver and advisor to troubled banks, corporations, and not-for-profit organizations. He has led M&A and capital raising transactions for some of the largest global corporations as well as mid-market and early-stage companies. Several of his best-known projects are the rescues and recapitalizations of union-owned Amalgamated Bank and Insurance Company ULLICO, the attempted privatization of student loan giant Sallie Mae, and the successful renovation of New York City's landmark Ed Sullivan Theater. He has served on the Boards of Directors of numerous public companies and organizations.  Mr. Grebow began his career as an accountant at Morgan Guaranty Trust Company. In 1973, he was appointed Assistant Treasurer, becoming the youngest officer of the bank at that time.
Mr. Grebow became Vice President and COO of Morgan Bank (Delaware) in 1980, and in 1981 was named Chairman of Morgan Data Services, Inc. In 1982, as Vice President of Strategic Planning and Subsidiary Operations for J.P. Morgan & Company, Inc., Mr. Grebow evaluated acquisitions, advised senior management on expansion and served as a liaison with the Federal Reserve Bank. In 1985, Mr. Grebow was named Executive Vice President and COO of the Bowery Savings Bank. In this role, he worked with investors including Richard Ravitch, Warren Buffet and Laurence Tisch to develop an acquisition plan for the troubled bank. He oversaw operations and implemented cost saving measures that returned the bank to profitability. In 1988, The Bowery was sold to H.F. Ahmanson & Co., doubling initial investments in the bank.
Well-known as a versatile problem solver by 1988, Mr. Grebow was named Executive Vice President of CBS Inc., where he was responsible for all operational and administrative functions at the $4 billion broadcast network and reported directly to President and CEO Laurence Tisch. Mr. Grebow managed a work force of 3,400, many of whom were union members, and his work for CBS in the field of labor relations was seen as groundbreaking in the broadcast industry. He oversaw a 40% expansion of CBS's studio facilities and was a pioneer in implementing digital technology in the industry, winning an Engineering Emmy Award for achievement in television technology.
As part of the team that brought David Letterman to CBS, Mr. Grebow negotiated the purchase and renovation of the historic Ed Sullivan Theater as a home for Late Show with David Letterman. Purchased for $4 million, initial work at the building revealed challenges that many industry insiders doubted he could overcome. The project was, however, completed in 12 weeks—record speed for a project of its kind—and hailed as "The Most Ingenious Deal of 1993" by the Real Estate Board of New York. Upon completion, the CBS-owned theater and adjacent building boasted state-of-the art production and office spaces that also became home to the New York City Mayor's Office of Film, Theater and Broadcasting.
In 1995, Mr. Grebow was named President of Tele-TV systems, a joint venture between three regional telephone companies that were attempting to develop interactive television services. During his tenure at Tele-TV, Mr. Grebow testified before the Federal Communications Commission on issues surrounding advanced television systems and the allotment of spectrum for digital television broadcasting. Following this position, in 1997, Mr. Grebow became television production equipment maker Chyron Corporation's President and CEO, seeing this entity through a period of prosperity.
Beginning in 1999, Mr. Grebow led Sony Broadcast and Professional Company through the broadcasting industry's transition from traditional to digital technology. As President of the leading television equipment manufacturer in the U.S. market, Mr. Grebow oversaw Sony's partnership with Panavision Inc. to supply filmmakers with high-quality cameras and lenses that significantly advanced digital technology and were embraced by leading filmmakers around the world. He also broadened the company's client base beyond the broadcasting and filmmaking industries to corporations and internet companies that had begun using digital video technology to meet a variety of needs.
After the tragedy of September 11, 2001, Mr. Grebow stepped down from his role at Sony when he was asked to head the Metropolitan Television Alliance, the organization of New York City broadcasters that was responsible for replacing the broadcast and emergency services transmission facilities that were destroyed in the attack on the World Trade Center. In this role, Mr. Grebow worked to organize alternative means of broadcasting, while a permanent site for a new tower was found and constructed. After consideration of locations in New Jersey and on Governors Island in New York Harbor, Mr. Grebow signed an agreement in 2003 to install 22 analog and digital antennas on the new Freedom Tower at the World Trade Center site.
In 2003, Mr. Grebow joined Ullico, a Washington, DC-based labor union-affiliated financial services and insurance company, as President. Dealing with fallout from several years of financial abuses and criminal activity by former executives and directors, he organized an infusion of capital, sold the company's headquarters, and led a management overhaul that restored the company's financial strength and reputation in a short time. His work earned him a reputation as a "turnaround specialist for financial services and labor-focused companies."1
Following this success, Mr. Grebow joined the private equity firm J.C. Flowers as a Managing Director in 2007 and oversaw a transaction to privatize student loan giant Sallie Mae. Sallie Mae had lost its government subsidies and was under investigation for aggressive lending practices, and Mr. Grebow's problem solving acumen and relationships in Washington were to be key parts of the lender's transition to private ownership. The $25 billion deal would have been the largest ever of its kind in the financial services industry, but the transaction was aborted during the financial crisis of 2008. Union-owned Amalgamated Bank was suffering from deficits that resulted from failed real estate loans and was under threat of closure by the FDIC when Mr. Grebow was hired as President and CEO in 2011.
In just a few months, he raised $100 million in capital for the bank from billionaire investors Wilbur Ross and Ron Burkle. He also oversaw the implementation of a new residential mortgage operation and other innovative retail banking products. Following the reelection of President Barak Obama in 2012, Mr. Grebow developed and implemented strategies to take advantage of the bank's labor union affiliations so that it would become the bank of the progressive movement in the United States.
Under Mr. Grebow's leadership, Amalgamated became the bank for the Democratic National Committee, the Democratic National Convention of 2012 and President Obama's second inauguration in 2013. On several occasions throughout Mr. Grebow's tenure, Amalgamated brought derivative lawsuits against corporations on behalf of its many pension fund clients, securing its reputation as a bank that would stand against corporate wrongdoing. These initiatives brought significant business to the bank and were integral to its return to profitability.
With Amalgamated Bank's stability restored in 2013, Mr. Grebow returned to investment banking as Managing Director of TriArtisan Capital Advisors, where he continued to use his extensive knowledge and expertise in mergers, acquisitions, and financing.
Mr. Grebow has served as a Director of Alcentra Capital Corporation, where he also served as Chairman and Chairman of the Audit Committee and as a member of the Compensation and Nominating and Corporate Governance Committees. He has served as Lead Director and Chairman of the Audit Committee at Diamond Offshore Drilling Inc., and as a Director of College Avenue Student Loans Inc.
Mr. Grebow is a trustee of WNET, New York City's public television station, and of the Laborers International Union Charitable Foundation. He is a former member of the New York State Hospital Review and Planning Council, for which he was nominated by Governor Mario Cuomo and confirmed by the New York State Senate. He served as a Trustee of George Washington University, where he was also Chairman of the Committee on Academic Affairs. Mr. Grebow's other board memberships include the International Association of Fire Fighters Foundation, the American Film Institute, the Theatre Development Fund, Xenith Bankshares Inc and Panavision Inc. He is a recipient of the Emerald Isle Society's Briscoe Award for supporting collaboration between New York City's Irish-American and Jewish communities.  Born in Lakewood, New Jersey, Mr. Grebow holds a BBA degree in finance and accounting from George Washington University. He currently lives in New York City with his wife and daughter.
Kenji Nishiwada
Partner and Japan Country Head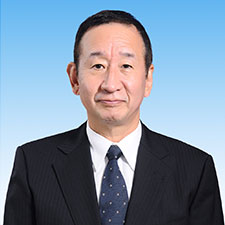 Kenji Nishiwada leads Lakewood Advisors Japan team and focuses on investment opportunities in the Japanese media and technology industries. He brings extensive experience in global market development to Lakewood Advisors. He is the Executive Director of the ACA and Rebirth Technology Companies in Japan and previously served as General Manager of Sales at the Suga Test Instrument Company. His long tenure at Sony, Inc. and its subsidiaries includes multiple management and executive positions in Japan, Europe and the U.S., and he made significant contributions to Sony's overall growth in the areas of broadcasting and video communications. In the U.S., Nishiwada-san was the Senior General Manager of B2B Development at Sony's Business and Professional Division, where he developed successful alliances with U.S. and European industry leaders and established Sony's Business Solutions unit. Prior to this position, he was the Senior Vice President of Sales and Marketing at the U.S. division of Sony Electronics, overseeing key joint ventures with Panavision and Accenture and increasing profits by $50 million. In Europe, Nishiwada-san served as General Manager of Sony Communications, B.V., in the Netherlands, where he established the company's B2B operations and tripled the unit's sales over a five-year period. He has also served as Chairman of the Boards of Corporate Auditors at Felicia Networks, Sony Global Solutions, Sony Marketing and Sony EMCS. Nishiwada-san holds a Master of Management Science and Business Administration degree from Waseda University.
Robert P. Seidel
Operating Partner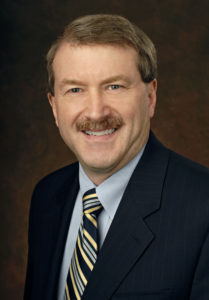 Robert Seidel comes to Lakewood Advisors after a 43-year tenure at CBS, where he served as Vice President of Engineering and Advanced Technology. During his distinguished career in broadcasting, he directed the design and installation of CBS's Broadcast Origination Center and spearheaded the conversion of CBS and CW networks' broadcasts to HDTV. Robert is the recipient of an Emmy Award for pioneering the use of portable satellite uplink systems in worldwide news gathering and a Television Engineering Achievement Award from the National Association of Broadcasters. He served as Chairman of the National Academy of Television Arts and Sciences Technical and Engineering Emmy Selection Committee. He is a Fellow of the Society of Motion Picture and Television Engineers, where he has also served as president, and a member of the Institute of Electronics and Electrical Engineers. Prior to his work with CBS, Robert worked for the U.S. Department of Defense, specializing in electronic countermeasures. Robert holds a B.S. in Electrical Engineering from Lehigh University.
Mitsuru Ohki
Operating Partner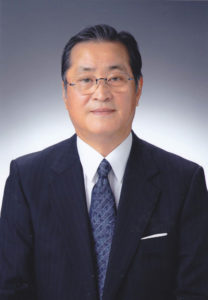 Mitsuru Ohki is a leading expert in the Japanese broadcasting industry. He comes to Lakewood Advisors from television content specialist Vobile, Inc., where he served as President and Representative Director of Vobile Japan. Prior to this, he was the President and COO of the Tokyo Metropolitan Television Corporation. Okhi-san began his career at Sony Inc., where he led corporate communications and government relations. He was promoted to manage the Broadcast and Business Products Divisions for Europe and Australia and then served as the Deputy Managing Director for Sony's Broadcast Products Company located in the UK, for Europe, the Middle East and African business. Ohki-san also served as President of Sony's Broadcast & Professional Systems, and Executive Vice President of Sony Corporation, Japan.
Makoto (Mac) Naito
Operating Partner
Makoto Naito is the President and CEO of Naito Holdings and comes to Lakewood Advisors with more than 30 years of management and leadership experiences in the Japanese technology sector. In his 20-plus years at Sony, he distinguished himself as an expert at developing, launching and managing some of the company's most important innovations and projects. Based in London the late 1980s, Naito-San worked to expand the market for Sony's Betamax technology throughout the U.K. and Europe. When Sony moved into the data storage business a few years later, he engineered collaborations with Apple, Dell and other leading technology companies from around the world. After these successes, he was named Vice President and worked in New York City on business models for Sony Music, Sony Pictures and Sony America, managing businesses and staff across the U.S., Asia and Europe. Beginning in 1999, he developed and executed strategies for Sony's best-selling Next Generation Play Station 2, including its tie-ins with various media and film franchises in the U.S. and Japan.
In 2001, Naito-San joined Akamai Technologies, helping the soon-to-be technology giant close some of its first deals in the Japanese market, and earning the title of President and Director of Akamai Japan. At IBM Japan, he served as President and Representative Director from 2003 to 2006, successfully integrating Candle Japan into IBM's Japanese operations and restoring the division to profitability. He played a pivotal role in another major acquisition a few years later, managing a workforce of 2,5000 during the integration of APC Japan into Schneider Electric. Other companies for which he oversaw significant growth in the Japanese market include Dell, CA Technologies, NCR, Eurotech and Advanet. Most recently, he served as President and Representative Director of the newly formed DXC Technologies, after the merger of the Computer Sciences Corporation (CSC) and Hewlett Packard Enterprise.
Naito-San holds a BBA from Keio Gijyuku University in Japan, where he studied computer science, economics and business. He also studied global business development at Harvard University. He is an avid horseman and enjoys sailing, tennis, archery and performing the chano-yu tea ceremony.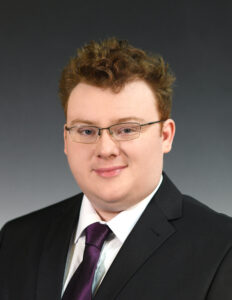 David Stringer
Associate
David Stringer specializes in media and sports law and finance and actively tracks potential funding sources for Lakewood Advisors' clients. David previously held positions with Madison Square Garden, the New York Yankees and law firm Boies, Schiller & Flexner (UK). David is a graduate of Duke University and Brooklyn Law School and was admitted to the NY State Bar in 2021.
Damon Silvers
Senior Advisor-Public Policy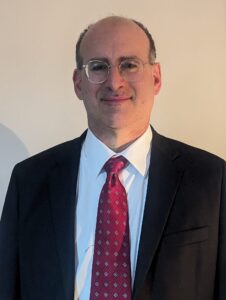 Damon Silvers has worked at the intersection of finance, law, labor and public policy at the highest levels for over 25 years.  As Director of Policy and Assistant to the President of the AFL-CIO he directed public policy for the U.S. labor movement. He also served on numerous U.S. government advisory bodies, including the Biden-Harris Administration Transition Team for the Securities Exchange Commission and the Treasury Department. Mr. Silvers also has extensive international experience, having worked extensively with the Organization for Economic Cooperation and Development, the G20 and international labor organizations.
Among the major matters Mr. Silvers has been involved in are the enactment and implementation of the Sarbanes-Oxley Act and the Dodd-Frank Act, the Troubled Asset Relief Program ("TARP") where he was appointed by then Senate Majority Leader Harry Reid and Speaker of the House Nancy Pelosi as the Vice Chair of the Congressional Oversight Panel, the Enron and Worldcom bankruptcies, where he represented laid off workers, the restructuring of the labor-owned financial services company ULLICO Inc. and the labor movement's engagement in policy response to the COVID-19 crisis (the enactment of the CARES Act and the American Rescue Plan).
In addition to his work with LWA, Mr. Silvers currently serves as a senior outside advisor to the U.S. labor movement, as a Visiting Professor at the Institute for Innovation and Public Purpose at University College London and as a Visiting Professor at Newcastle University in the United Kingdom.
Mr. Silvers is a graduate of Kings College, Cambridge University, Harvard Law School and Harvard Business School.
Mr. Silvers is available to LWA clients with complex problems involving the intersection of legal, financial and public policy issues in the US, United Kingdom and globally. He works with bespoke teams of experts assembled to meet the particular challenges of a given engagement, including attorneys, investment bankers, and corporate governance experts.
Seigo Kashii
Senior Advisor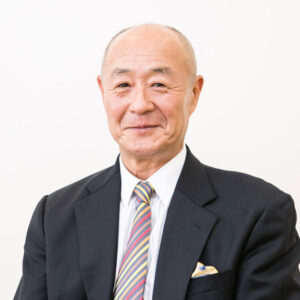 Seigo Kashii began his career with Astellas Pharma Inc. where he held positions in Sales, Legal Affairs, Corporate Planning & Strategy, before becoming Corporate Executive Vice President of Legal Affairs and President and CEO of Astellas US, Inc. covering North and South America.
After returning to Japan from the US, he became the Corporate Auditor and Chair of the Audit & Supervisory Board of Astellas. Retiring from Astellas in 2014, Seigo Kashii joined Novartis Pharma K.K. as Corporate Officer and Head of the Integrity & Compliance Division and Japan Country Head for Novartis Group. In that role he was in charge of reconstructing and reinforcing the integrity and compliance structure of Novartis in Japan.
In 2016, Mr. Kashii became an outside director of Healios K.K., a leading company in Japan in the research and development, manufacture, and sale of cell therapy and regenerative medicine products. He serves as Chairs of the Audit Committee and the Compensation Committee and a member of the Nominating Committee at Healios.
In 2021, he became a Senior Advisor to Lakewood Advisors, LLC, and a member of the Advisory Board of Directors of Avara Pharmaceutical Services, Ltd.
Mr. Kashii received a Bachelor of Pharmacy degree from Kyoto College of Pharmacy and is a licensed registered pharmacist in Japan. In 1992, he earned a law degree from the University of Kobe.
Rich Hajdu
Senior Advisor
Rich Hajdu has over 35 years of executive sales and marketing experience with major TV technology companies including Grass Valley, Pro-Bel, Chyron, Harris, Utah Scientific and Beck TV. His sales and marketing expertise extends across television and digital media.
At Grass Valley, Rich worked with major market television stations on the transition to digital servers, editing, and news. At UK-based Pro-Bel, he served as General Manager for the Americas, establishing the Pro-Bel brand with routing and automation sales to leading TV networks.  When Chyron purchased Pro-Bel, he was named Chyron's Vice President of Worldwide Sales and Marketing. Rich implemented major changes to the sales structure and established new marketing initiatives, leading to the success of Chyron's graphics products.
At Harris (now Imagine), Rich was Vice President of Channel Sales for the America's. During his tenure, sales through dealers, distributors, and systems integrators increased significantly. Rich was then hired by Utah Scientific, where he served as Senior Vice President for corporate accounts.
Rich then joined Beck TV, a major US systems integrator, as Vice President of Sales and Marketing. At Beck, he introduced major marketing initiatives to support their highly technical engineering expertise.
In 2016, Rich started Media Technology Group (MTG), which specializes in business growth for hardware and software companies.
In 2022, Rich joined Lakewood Advisors as a Senior Advisor.  At LWA, he supports LWA's investment banking activities and works with TV technology companies needing sales and marketing support in today's rapidly evolving media landscape.
Rich has been a member of the International Association of Broadcast Manufacturers (IABM) Americas Council, has chaired and been a speaker at IABM and NAB panels, and authored a number of articles for industry trade journals.