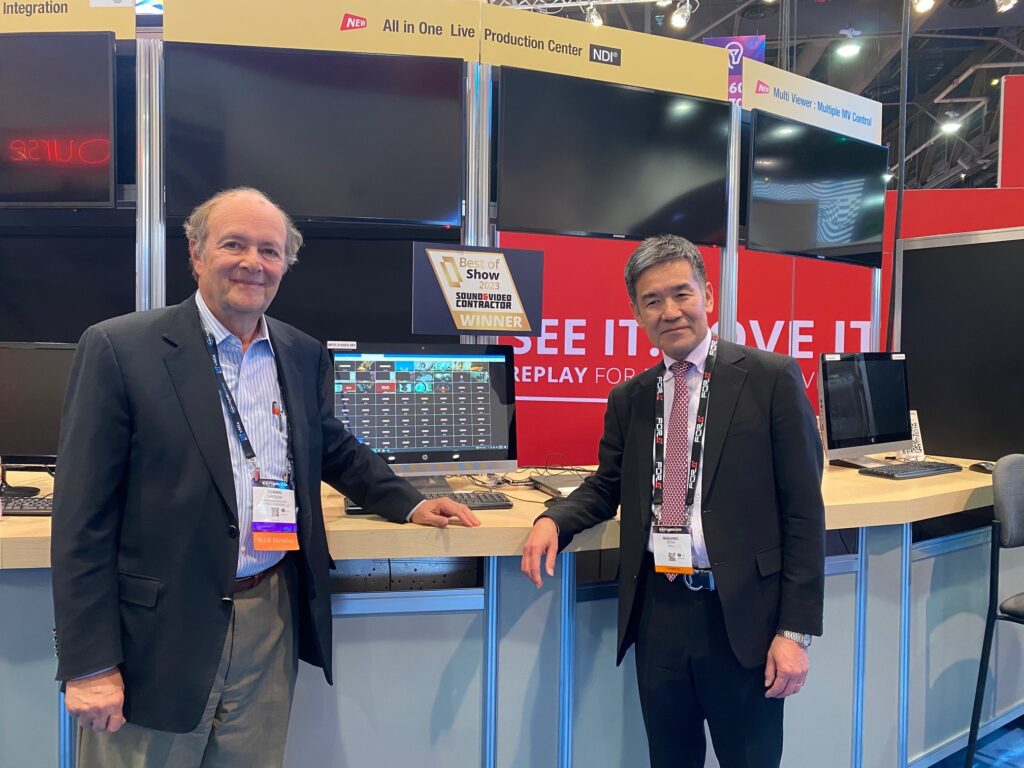 The 2023 National Association of Broadcasters show this week in Las Vegas was very successful for the broadcast industry, Lakewood Advisors and our clients. Over 65,000 attendees made for a crowded show floor and LWA executives, Ed Grebow, Bob Seidel and Rich Hajdu had an opportunity to meet with many media executives that we had not seen in person since before the pandemic.
Bob Seidel took the lead on meetings with Japanese broadcast company executives and helping clients understand rapidly evolving technologies. Ed Grebow focused on meetings with current and prospective M&A clients and Rich met with many of the smaller new media companies looking for growth capital.
Media technology companies were most interested in discussing cloud production, the transition to IP technology, the impact of streaming and developments in NextGen TV. These technology changes all require capital. The economics of the media industry are changing rapidly and LWA was among the most visible financial firms at the show.