Former Astellas and Novartis Executive, Seigo Kashii joins NYC Financial Advisory Firm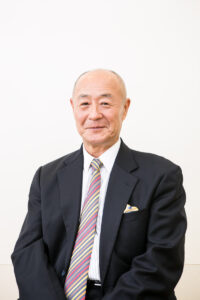 November 15, 2021- Lakewood Advisors, LLC, a boutique New York City based financial Advisory firm announced today that Seigo Kashii, a leader in the Japanese pharmaceutical industry has joined LWA as a Senior Advisor. In that role Mr. Kashii will advise American pharmaceutical companies and investors looking for opportunities in Japan and Japanese companies seeking growth in the United States.
Seigo Kashii began his career with Astellas Pharma Inc. (formerly Fujisawa Pharmaceutical Co., Ltd.) where he held positions in Sales, Legal Affairs, Corporate Planning & Strategy, before becoming Corporate Executive Vice President of Legal Affairs and President and CEO of Astellas US, Inc. covering North and South America.
After returning to Japan from the US in 2011, he became the Corporate Auditor and Chair of the Audit & Supervisory Board of Astellas. Retiring from Astellas in 2014, Seigo Kashii joined Novartis Pharma K.K. as Corporate Officer and Head of the Integrity & Compliance Division and Japan Country Head for Novartis Group. In that role he was in charge of reconstructing and reinforcing the integrity and compliance structure of Novartis in Japan.
In 2016, Mr. Kashii became an outside director of Healios K.K., a leading company in Japan in the research and development, manufacture, and sale of cell therapy and regenerative medicine products. He serves as Chairs of the Audit Committee and the Compensation Committee and a member of the Nominating Committee at Healios. Mr Kashii also serves as a member of the Advisory Board of Directors of Avara Pharmaceutical Services, Ltd.
Mr. Kashii holds a Bachelor of Pharmacy degree from Kyoto College of Pharmacy and a law degree from the University of Kobe. He is also a licensed registered pharmacist in Japan.
Mr. Kashii becomes the fourth senior Japanese executive to join the LWA team, adding pharmacutical industry expertise to LWA's already strong capabilities and relationships with Japanese technology, media and industrial companies.