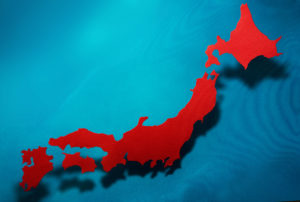 New York, October 9, 2018 – Lakewood Advisors, LLC is pleased to announce its partnership with two prominent Japanese media and technology executives. Mitsuru Ohki and Kenji Nishiwada will represent the firm in the Japanese market, establishing strategic partnerships and investment opportunities between Japanese and American companies and investors.
An expert in the Japanese broadcasting industry, Mitsuru Ohki comes to Lakewood Advisors having held leadership positions at Sony, Inc.; the Tokyo Metropolitan Television Corporation and Vobile, Inc. Kenji Nishiwada, also a former Sony executive, has worked extensively in media technology, including Sony's Business and Professional Division and Sony Electronics. Both Ohki-san and Nishiwada-san worked with Lakewood Advisors' Managing Director Edward Grebow at Sony Corporation, where they oversaw several notable transactions, including a joint venture between Sony and Panavision for the development and marketing of the first digital cinemicrography camera.
Regarding the new partnership, Grebow noted that "Japan is the world's third-largest economy with a large and growing technology sector. We see a great opportunity to work with both established Japanese companies as well as smaller, innovative enterprises as they seek relationships with American companies and investors. With experts in both countries, we will assist all parties as they navigate complex foreign business environments."
About Lakewood Advisors, LLC
Lakewood Advisors is a New York-based boutique financial advisory services firm experienced in mergers, acquisitions, capital raising initiatives and corporate governance. The Firm has particular expertise in media and financial technology in the US and Japan.  The Firm collaborates with financial sponsors and other partner firms to assist companies and investors in structuring and financing transactions to achieve their overall goals and financial objectives.