David C. Hemingway
Vice President
David Hemingway joins Lakewood Advisors after serving as Senior Vice President at Amalgamated Bank, where he served as a voting member of the bank's Credit and Loan Watch List Committees.  During his tenure with Amalgamated, he oversaw the rebuilding of the bank's commercial and industrial operations, effecting a 20% increase in the bank's loan portfolio. He was also a member of Amalgamated's Senior Management Committee, which managed the bank's marketing, portfolio management and hiring plans. Prior to working with Amalgamated, he served as a financial analyst at Coleman & Associates, in Hackensack, New Jersey, and as a director at UBS Warburg, where he worked on several transactions in the power and infrastructure industries. David has extensive experience in M&A, private equity, structuring, commercial loans, industrial bonds and credit risk management. He holds a Master of International Affairs degree from Columbia University.
Kenji Nishiwada
Operating Partner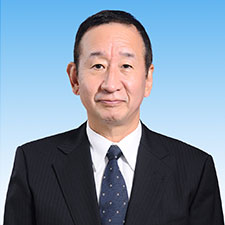 Kenji Nishiwada focuses on investment opportunities in the Japanese media and technology industries and brings extensive experience in global market development to Lakewood Advisors. He is the Executive Director of the ACA and Rebirth Technology Companies in Japan and previously served as General Manager of Sales at the Suga Test Instrument Company. His long tenure at Sony, Inc. and its subsidiaries includes multiple management and executive positions in Japan, Europe and the U.S., and he made significant contributions to Sony's overall growth in the areas of broadcasting and video communications over the past 25 years. In the U.S., Nishiwada-san was the Senior General Manager of B2B Development at Sony's Business and Professional Division, where he developed successful alliances with U.S. and European industry leaders and established Sony's Business Solutions unit. Prior to this position, he was the Senior Vice President of Sales and Marketing at the U.S. division of Sony Electronics, overseeing key joint ventures with Panavision and Accenture and increasing profits by $50 million. In Europe, Nishiwada-san served as General Manager of Sony Communications, B.V., in the Netherlands, where he established the company's B2B operations and tripled the unit's sales over a five-year period. He has also served as Chairman of the Boards of Corporate Auditors at Felicia Networks, Sony Global Solutions, Sony Marketing and Sony EMCS. Nishiwada-san holds a Master of Management Science and Business Administration degree from Waseda University.
Mitsuru Ohki
Operating Partner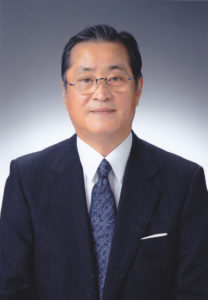 Mitsuru Ohki is a leading expert in the Japanese broadcasting industry. He comes to Lakewood Advisors from television content specialist Vobile, Inc., where he served as President and Representative Director of Vobile Japan. Prior to this, he was the President and COO of the Tokyo Metropolitan Television Corporation. Okhi-san began his career at Sony Inc., where he led corporate communications and government relations. He was promoted to manage the Broadcast and Business Products Divisions for Europe and Australia and then served as the Deputy Managing Director for Sony's Broadcast Products Company located in the UK, for Europe, the Middle East and African business. Ohki-san also served as President of Sony's Broadcast & Professional Systems, and Executive Vice President of Sony Corporation, Japan.
Robert P. Seidel
Operating Partner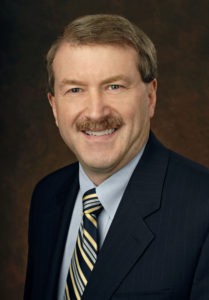 Robert Seidel comes to Lakewood Advisors after a 43-year tenure at CBS, where he served as Vice President of Engineering and Advanced Technology. During his distinguished career in broadcasting, he directed the design and installation of CBS's Broadcast Origination Center and spearheaded the conversion of CBS and CW networks' broadcasts to HDTV. Robert is the recipient of an Emmy Award for pioneering the use of portable satellite uplink systems in worldwide news gathering and a Television Engineering Achievement Award from the National Association of Broadcasters. He currently serves as Chairman of the National Academy of Television Arts and Sciences Technical and Engineering Emmy Selection Committee. He is a Fellow of the Society of Motion Picture and Television Engineers, where he has also served as president, and a member of the Institute of Electronics and Electrical Engineers. Prior to his work with CBS, Robert worked for the U.S. Department of Defense, specializing in electronic countermeasures. Robert holds a B.S. in Electrical Engineering from Lehigh University.
Miya Alaoui
Associate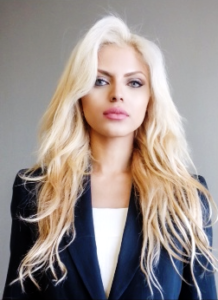 Joining Lakewood Advisors as an Associate, Miya Alaoui recently worked at New York Bay Capital, where she was involved in buy-side M&A transactions and capital raising. Miya holds a Master of Finance Degree from the Institut Supérieure de Gestion in Paris, France and a Certificate Degree in Finance from Baruch College.